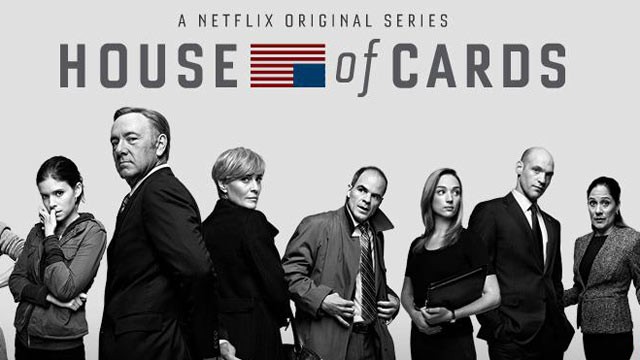 Netflix scored a lot of positive media attention with the success of its made for Netflix original series House of Cards starring Kevin Spacey. POLITICO reported that the political drama even received favorable reviews from members of congress (link to that story).
The quality of the program was one story, but for television insiders the more interesting stories included:
(1) This was Netflix's first foray into original programming and it helped the company turn a tidy profit (link to that story)
(2) The entire 13 episode first season was released on a single day (link to that story)
(3) Netflix spent $100 million on the project (link to that story)
It's been widely reported that Netflix is getting the Bluth family back together for a new season of Arrested Development after a nearly seven-year hiatus. Once again, the entire season (15 episodes) will be released on one day. This has fans asking how to mentally prepare for the May 26 premier (link to that story).
Other nontraditional media outlets like Amazon Prime (6 pilots – link) and Hulu have dabbled in original programming.
Despite having Kiefer Sutherland play a Jack Bauer type role in a Hulu original series called The Confession, these sorts of programs were mostly thought of as "web series" until Netflix significantly raised the bar in 2013.

Now it looks like Netflix is about to go all in with the recent announcement they could expand to 20 original shows (without raising prices) (link to that story).
Moves like that are making a lot of television professionals and even casual viewers rethink the the way media's created and distributed.
In less than three months Netflix has by some measures positioned themselves to be much more like HBO than the Blockbuster alternative they once were. In fact, in response to the growing poularity of HBO GO, Netflix executives have a mantra that states, "We want to become HBO faster than HBO can become Netflix."

Research analyst from BTIG Research recently crunched some numbers and found that if Netflix were a cable TV network, it would probably be the highest rated one (link to that story).
With a soaring stock price (NASDAQ: NFLX) that's more than doubled since the House of Cards decision just a few months ago it seems likely other groups will take notice and try to replicate the model. Netflix's value has more than quadrupled since the days when it was dealing with the Qwikster fiasco (link).  
Hopefully what this all means for people working in TV and for people who just watch TV is even more quality projects.